Veni, vidi, vici: Jackpot-win after two minutes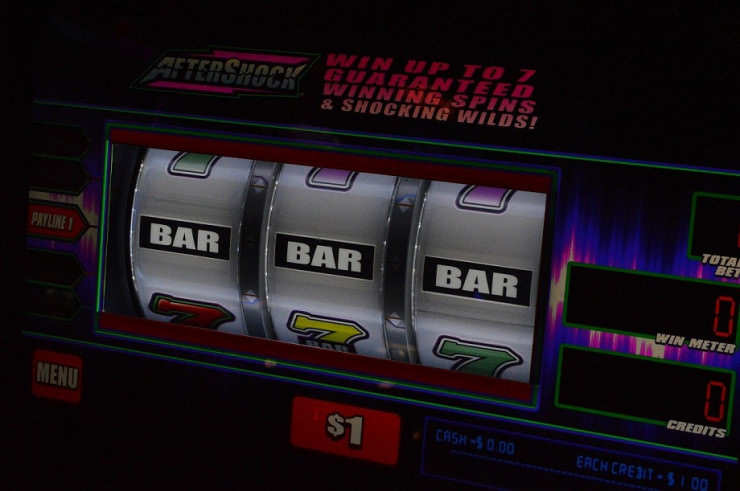 A few days ago a player from Velden in Austria managed to crack the legendary Fort Knox Jackpot. Just a week before the jackpot had been won by another player. The casino guest from Carinthia was pleased to win 204,000 Euro. What was special in this case was the short time it took the player from the start of the game to winning the jackpot.
Over two weeks ago the popular Fort Knox Jackpot was cracked in the Casino Velden in Austria. A player from Carinthia was happy when he won more than 200,000 in a splendid win. A short while before a man from Upper Carinthia had won the same jackpot and took away more than 275,000 Euro.
Jackpot win after only two minutes playtime
What is especially impressive in this case is the fact that the lucky chap cracked the Fort Knox Jackpot after only two minutes of playtime. After a few spins the display of the Fort Knox slot machines lit up and displayed the unbelievable winning of 204,450.17. just as per Latin Motto "Veni, vidi, vici" ("I came, I saw, I won") of the Roman Stateman Gaius Julius Cäsar.
The winner is a man from Upper Carinthia who has a small family and admits to needing the money. A few months ago, we had reported that a man had first won the lotto and then the casino-jackpot. This had also been a Fort Knox Jackpot and in this case the player had also been a guest in the Casino Velden. Besides this, this casino is situated in the South of Austria.
Fort Knox Jackpot starts off again at 200,000 Euro
90 Slot machines in twelve Austrian casinos are affiliated in the popular Fort Knox Jackpot. As soon as this is cracked, it starts again at 200,000 euro. The minimum stake for players wanting to have a turn at the jackpot is that of 0.75 Euro per spin.
At the beginning of the month we had reported that the Bayern-Jackpot was won in the casino of Bad Füssing and the prize was more than 870,000 Euro.
Conclusion
The Casino guest from Carinthia carried away the Fort Knox Jackpot in the Casino Velden and the prize amounted to more than 204,000 Euro. A week earlier the same jackpot had been won by another player.
Image Source: https://pixabay.com/de/photos/zocken-slot-maschine-kasino-chance-2118702/
What do you think of the article?