Till now nine licences: Further providers receive German licence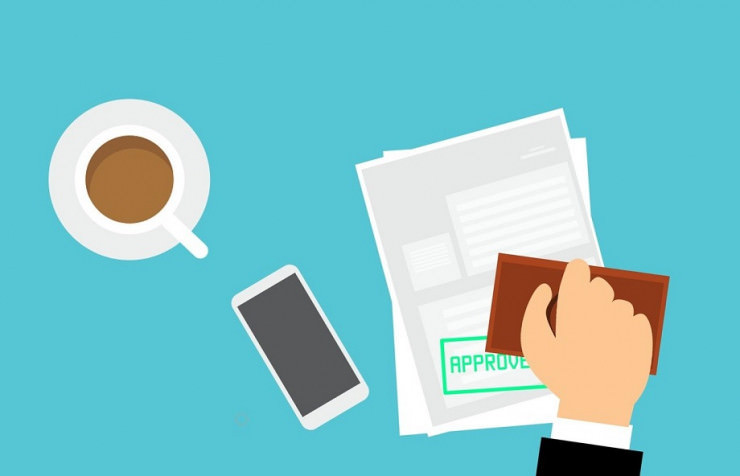 Gradually even more operators of online gambling are receiving the much-desired German licence. Meanwhile the official whitelist in Table 8 already lists nine entries under "providers for virtual slot machines". But which providers hold a German licence and thus may offer a complete and legal slot machine service?
Just in mid-July of this year we had raised the issue in an article about which online casinos hold a German licence for virtual slot machines. Since then, some things have changed – meanwhile there are already nine providers holding a German licence for slot machines. As of the 30th. August, the official whitelist confirms that further online casinos have come on board in the past weeks, and they have also been issued with a licence. However, all providers holding a German licence must strictly adhere to the measures for player protection as prescribed by the new State Gambling Act (GlüStV). Some of these measures are a minimum playing time of five seconds as well as the highest stake of one Euro per spin.
Many new online casinos on the German market
What is surprising is the fact that many renowned gambling companies are among the providers with a German licence. The brands themselves are however mostly unknown. As we had already reported in May of this year, a Gauselmann subsidiary holds the first licence for Online-Slots. And in fact, the licence is for the brands JackpotPiraten and BingBong. Previously these were completely unknown platforms and they were never online.
In the weeks that followed, they were then joined by Tipwin Ltd. with its platform games.tipwin.de, as well as by RULEO Alpenland AG with its platform mybet.de. Recently, further gambling companies have received the desired German licence for virtual slot machines. These are:
The Mill Adventure Ltd. (brand: slotmagie.de)
Cashpoint Malta Ltd. (brand: xtip.de, merkur-sports.de, merkur-spiel.de)
BluBet Operations Ltd. (brand: novoline.de)
Solis Ortus Service Ltd. (brand: crazybuzzer.de)
Jokerstar GmbH (brand: jokerstar.de)
Solar Operations Ltd. (brand: sonnenspiele.de)
 Tip: The complete white list can be accessed here (As at: 30th August 2022).
Many licenced online casinos are not available yet
However, the fact that an online casino holds a German licence, does not mean that the casino is available. The platforms jokerstar.de and sonnenspiele.de are till now not available. The same goes for crazybuzzer.de. Interested players can however already register on the platform slotmagie.de. However, we assume that the licensed online casinos will soon be completely operational.
Licence valid only for virtual slot machines
The relevant authority has till now issued nine German licences to online gambling providers. However, the licences are solely valid for Slot-Machines and not for classical casino games as Blackjack, Roulette or Poker. Every region in Germany decides for itself, if and when it issues licences and how many licences are issued. We had for example reported that Nordrhein-Westphalia plans to issue a total of five casino licences.
However most probably even table games and live games will have to adhere to strict measures for player protection. For this reason in January 2021 we had already raised the issue in an article, whether live games in Germany have a future at all.
Conclusion
Even more online gambling firms are receiving a licence for virtual slot games. Till now nine licences have been issued – with a rising trend. Till now however the platforms holding a licence are nearly all still under construction and were never active in the field of the online gambling market. It is still questionable when the already established platforms will receive a German licence for Online-Slots. It is however noticeable that six of the nine providers holding a German licence are linked to the Gauselmann Group or to Novomatic.
Image Source: https://pixabay.com/de/illustrations/dokumentieren-zugelassen-briefmarke-4082699/
What do you think of the article?