New York: Sports betting on the internet is now legal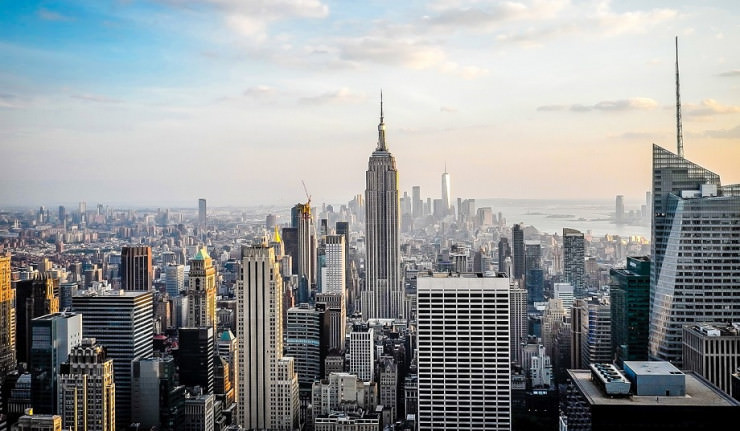 Since a few days, online sports betting is now officially legal in the Federal State of New York. The responsible gambling authority has issued the relevant licence to the first four sports betting providers. This licence enables them to operate sports betting on the internet with immediate effect. But which betting providers were able to get hold of one of the most desired sports betting licences?
Since the 8th. January 2022 betting enthusiasts in New York can place their sports bet online legally. Till now four betting providers have received the necessary licence from the responsible New York State Gaming Commission. In the coming weeks and months, further gambling providers can join those providers and be able to offer legal sports betting on the internet. Till now, online sports betting on the internet was not permitted.
New York is the 18th. US Federal State which has legalised online sports betting (partly)
New York is not alone to legalise sports betting on the internet. Till now, 17 other US Federal States have permitted sports betting in some form. Previously the Supreme court of the United States had decided that the nationwide sports betting ban was to be lifted in 2018.
However this decision found resistance from the big sports leagues organisers. The National Basketball Association (NBA) and die National Football League (NFL) for example had their reservations. They were especially afraid that the games would be manipulated if online sports betting is allowed.
Which sports betting providers have received a licence?
Till now, in New York, only four sports betting providers received the permission to offer online sports betting legally. These are the providers Caesars, BetRivers, DraftKings and FanDuel. In September of last year, we had already reported that even the US-American Rapper Jay-Z had applied for a US sports betting licence in New York.
Besides the four full licences, another five conditional licences for mobile sports betting were issued. These are the Bally Bet, BetMGM, Resorts World Bet, PointsBet and Wynn Interactive. These providers are currently awaiting a permanent licence, so that they can become fully operational.
New York is a Federal State in the North East of the United States of America. The US Federal State has an area of over 131,000 square kilometre. There are currently more than 20 million inhabitants. New York City is the capital city of this US Federal State and with a population of 8,8 million it is also the most populous city of the United States.
Conclusion
The share prices of several gambling providers among others had already skyrocketed in 2018 as a consequence of the legalising of online sports betting. We are excited to see how the market for online sports betting will develop in the future and how many betting providers will manage to receive this desired licence. In the USA there also seems to be the trend that online sports betting is legalised. Currently more than half of the 50 US Federal States are striving to legalise sports betting, at least partly.
Image Source: https://pixabay.com/de/photos/nyc-new-york-city-amerika-usa-4854718/
What do you think of the article?