Which players are especially prone to become addicted?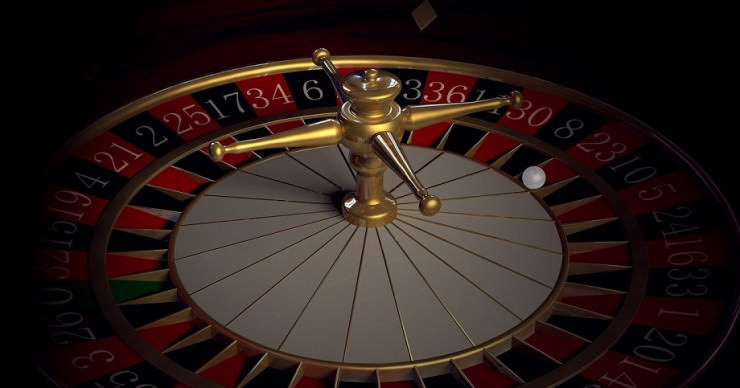 A few days ago a study about "Participation in gambling and gambling-related problems among the population". The scientists here researched which players are more prone to gambling addiction. The study has shown the percentage of men with a gambling associated disorder lies at 3.5 %. The percentage of women is just 1.1 %. The further findings of the study are revealed hereunder.
The study was published by the University Bremen in conjunction with the Institute for Interdisciplinary Addiction and Drug Research (ISD) and received the financial support of the Deutscher Lotto- und Totoblock. The research wanted to pursue the salient question of which "gambler type" is especially prone to problematic gambling behaviour, i.e. in danger of becoming gambling addicted. Only a few weeks ago we had asked in an article, whether every third slot machine player is gambling addicted.
Young people are especially prone to addiction
In the recent study the authors Sven Buth, Gerhard Meyer and Jens Kalke concluded that the percentage of players of a younger age with a "disorder associated to gambling" is especially above average. Accordingly 4.3 % of the 21- to 25-year-olds suffer from such a disorder. The probability of a "gambling disorder" decreases with age. Whilst the percentage of 25- to 35-year-olds is significantly lower at 4.2 %, the rate among 56- to 70-year-olds is of 0.9 %.
Whilst 5.7 % of all respondents show a basic "risky behaviour", the percentage of non-gamblers, that is the players which on the day do not show an unproblematic gambling behaviour, is still 92%.
In the overall context it resulted that 2.3 % of all respondents aged between 18 and 70 years suffer from a "disorder from gambling". As one of the authors and ISD-experts pointed out, this percentage is much higher than that of past studies. The ISD- project leader Jens Kalke added that on the basis of this recent study the "the measures of the player and youth protection should be evaluated and accordingly improved".
A "gambling associated disorder" can among other things be recognised from the way that those involved keep their gambling activities a secret and keep on playing to offset the suffered losses. Further to this, those involved suffer from withdrawal symptoms if they cannot play for some time. In a somewhat older handbook we had already tried to give an answer to the question, how can one recognise gambling addiction at an early stage and overcome it efficiently.
Nearly 7 % of respondents had participated in risky gambling within a year
According to the study 6.8 % of respondents had participated in so-called risky gambling in the timeframe between the third quarter of 2020 and the third quarter of 2021. Among these are especially casino games, slot machine games and also sports bets. Here it is interesting to know that the percentage of male respondents is at 10.4 % significantly higher than the corresponding percentage of women (3,2 %). In all one in every three respondents (29.7 %) had participated in gambling during the period of the survey. During the time between August and October 2021 a total of 12,303 females and males were questioned for the survey. In October we had already published an article, which tackles safety in online gambling.
Conclusion
From the recent study one can conclude that besides the gamblers with a low-risk potential, there is also a "significant proportion of problem gamblers". Young men are still especially at risk of showing a problematic gambling behaviour. For this reason, those responsible for the study have pointed out once again in the last sentence, that "educational material and staff training for early detection of gambling problems in all forms of gambling (…)" should be implemented. 
Image Source: https://pixabay.com/de/illustrations/glücksspiele-roulette-spielbank-2001032/
What do you think of the article?