Interview: "Gambling addict meets casino owner"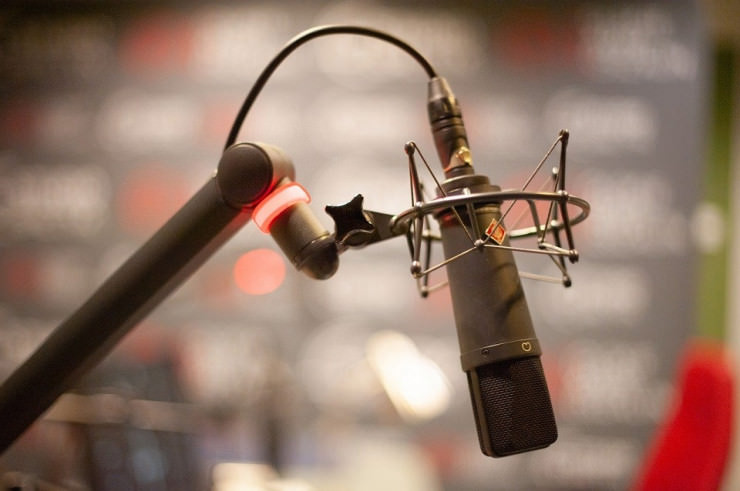 An exciting interview was published a few days ago on the German Online-Content-Network Funk. A longstanding gambling addict met here a successful casino businessman. The new format "Das Treffen" (The Meeting) talks among other things, about whether casinos manipulate the guests on papers and brings up who is to blame for a gambling addiction.
Only a few weeks ago in an article we had asked, which players are especially prone to a gambling addiction. Besides this, we have already reported in several cases that gambling addicts have become criminals to finance their addiction. A few days ago an interesting interview with the title "Gambling addict meets casino owner" was published on the YouTube-Channel of "Leeroy will's wissen!" Till now, more than 1.5 million viewers have watched this conversation which is thirty-three minutes long.
The Guests: Mario & Franklin
In the interview, Mario who has been gambling addicted for eleven years meets the successful casino boss Franklin. Franklin has made a career in the gambling metropole Las Vegas, as well as in the Dominican Republic and is now the owner of some casinos. Only a few weeks ago we had reported that the direct connection between Munich and Las Vegas is back.
Mario visited a casino for the first time on the day when his father was buried. At that time, he spent 10 or 20 Euro on a stake and won around 180 to 200 Euro. In the time that followed he became a regular guest in casinos and he soon became addicted to gambling. The worst for him was always, when after winning for example 5000 Euro, and at the end he gambled them all away once again.
"There are many stories which I can relate, where I (…), as hard as it sounds, had to fetch my food from a garbage bin behind the net and look for vegetables, because I had nothing to eat."
Besides this, in the interview Mario talks about the fact that several times he had resorted to criminal behaviour to finance his gambling addiction. He committed several robberies and applied for several credit cards to have as much money as possible to be able to gamble. He was also remanded in custody in prison for some time. Eventually he was condemned to a three-year prison sentence for his actions. He was however let out on parole.
Franklin's life was much different. He started off as a bellboy in a casino, but he then soon worked his way up to become a croupier and eventually together with two other business partners he led his own casino in a 5-star-resort in the Dominican Republic. Today, among other things, Franklin operates a so-called mobile casino. This casino can be booked by customers. However here one can only win non-cash prizes and not cash.
What is so fascinating about gambling?
Mario who is gambling addicted replies that the gambling halls for him were always a place where he could retreat to and have his own peace and quiet. On the contrary, Franklin, who is the casino boss had always been fascinated by the setting there. Among other things he found the "smartly dressed croupiers" fascinating and he was impressed by the "noise setting and the lots of communication". Anyway, as a casino-operator, Franklin gives a good tip in the interview:
"Do not go to the casino to win. Go there and enjoy your evening."
Then a small "fight" arises between the two interviewees. (as from the 12th. minute). Franklin had pointed out, that the casino employees avoid using the word "lose" when talking to the customers. Instead, they say that "unfortunately one did not win". This made Mario very angry, and it implies that this is "nearly already a small psycho game". According to his own statement, Mario has gambled between 200,000 and 300,000 Euro in the past eleven years.
In the interview, Franklin goes on to say that he has been performing jobs at the casino for 34 years and that he has learnt a lot during this time. He also recounted that during his career he has been spat on and had things thrown at him. In the twenty second minute the former casino boss then summarizes by talking about his opulent wages at the time:
"The money made everything right. Holiday car, watch, no difference." 
Conclusion
Just a few days after it being released, around 1.5 million people had already viewed the exciting interview on YouTube and there were already nearly 4000 comments. Finally, we have to say that it took quite a lot of courage from the side of both interviews, that is Mario who is gambling addicted, as well as Franklin, who is a casino businessman, to have this discussion in public. Mario had even said that he considers Franklin to be the "correct type".
Image Source: https://pixabay.com/de/photos/mikrofon-radio-studio-audio-4340507/
What do you think of the article?