No ban on sports betting advertising at Werder after all: NEO.bet is new partner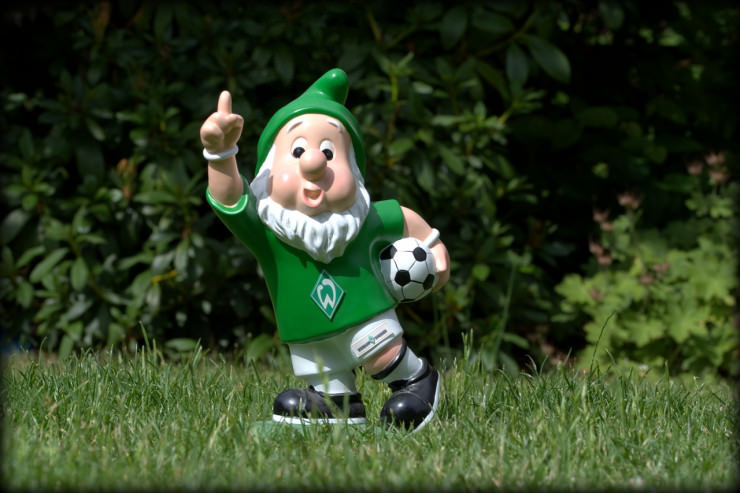 In the spring of 2023, there was still a heated debate as to whether advertising for sports betting at SV Werder Bremen would be history in the future. Bremen's Senator of the Interior, Ulrich Mäurer (SPD), was strongly in favour of banning such advertising at his home club and in football as a whole. However, such a ban is now history for the time being: NEO.bet was presented as the new exclusive partner of the first division club.
Advertising for sports betting is regularly criticised, especially in football. We repeatedly report strong opposition from fans, as was recently the case with the announcement of the partnership between Gauselmann and 1. FC Köln. Regulatory scrutiny, such as the GGL initiating a study on the impact of gambling advertising, is also a relevant issue.
In general, many authorities do not seem to approve of such advertising. Nevertheless, German football can hardly do without partnerships with major gambling companies. Only FC St. Pauli stands out from the crowd with its decision not to accept sponsorship from sports betting companies (although it still cooperates with Spielbank Hamburg).
In the case of Werder, even Bremen's Senator of the Interior, Ulrich Mäurer, intervened. He took advantage of the ban on gambling sponsorship in the Premier League, which had just been passed, to resume his long-running fight for a ban on advertising in German football. This was widely reported in the press - and our News section also picked up on the possibility of a ban on betting companies advertising at Werder Bremen. However, such a ban is now off the table - at least for the time being: the club announced in mid-August that it had signed NEO.bet as its new exclusive partner.
NEO.bet will be Werder's exclusive partner
Until last season, Werder Bremen was supported by betway. The British online bookmaker took on the role of top sponsor, bringing 1.5 million euros into the club's coffers each year. NEO.bet is 'only' an exclusive partner, which means less money, but should still be worthwhile. In return for its investment, the sports betting provider is allowed to display its logo on the LED boards in the Weserstadion.
Those responsible at Werder and NEO.bet see the cooperation (as expected) in a completely positive light. Of course, no mention was made of the ban on sports betting advertising that was in place in Bremen until recently. However, immediately after the announcement of the new sponsorship deal, some critical voices were raised on social media:
As Twitter user Sôsuke Aizen writes: "I would have liked us to get rid of that kind of sponsor altogether. Of course, I also want the club I love to do well financially. There has to be another way than supporting gambling."
Twitter member Leutzscher finds even clearer words: "Having a betting company as a sponsor is controversial... at the end of the day, it's all about the money."
And Michael D. makes it short but clear: "Weak performance."
This is what those responsible at NEO.bet and Werder have to say about the cooperation
For both Werder Bremen and NEO.bet the future cooperation is of course a complete success. Both companies are likely to benefit from each other, as has already been the case with betway and the traditional club.
NEO.bet Managing Director Galina Werner says the following about the cooperation in a press release: "NEO.bet has quickly become one of the most popular sports betting brands in recent years. We have been active in sports sponsorship for almost three years now and the partnership with SV Werder is the next big step forward. With the club's tradition, huge fan base and beautiful Weserstadion stadium, we are looking forward to a successful season and many exciting promotions for the local fans."
The chairman of Werder's management board, Klaus Filbry, also spoke for the press: "It is very positive for us that we have found a new partner in NEO.bet who wants to take the next step in their company history with us. We are very proud that sponsorship at SV Werder continues to be very attractive for new partners and look forward to our future cooperation."
Conclusion
The wave of sports betting sponsorship deals in German football seems to be unstoppable this year. More than ever, it is clear that gambling and professional football clubs are moving ever closer together.
On the other hand, the voices of the fans are getting louder. Bremen's Senator of the Interior, Ulrich Mäurer, is also unlikely to be happy with the way things are going at his home club. The question is not whether there will be a new public or political debate, but when.
In this context, the results of the GGL's study on the effects of gambling advertising should be very interesting. But we may have to wait a while for those results.
Image source: https://pixabay.com/de/photos/gartenzwerg-werder-bremen-1450491
What do you think of the article?