Was Ron's Casino Night a Flop?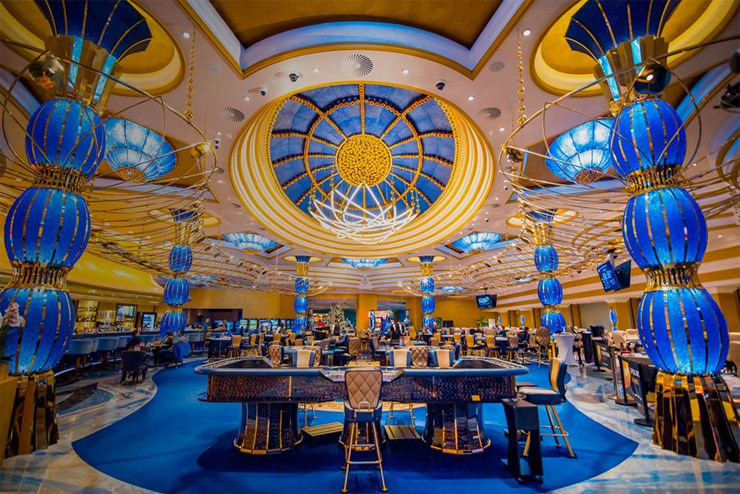 In the past weeks there was the widely advertised casino event of Ron Bielecki. Present for Ron's Casino Night among other guests was the Streamer MontanaBlack. Around 60,000 Euro were won during the battle. However, there were several complaints from the fans during the course of the event. Was Ron's Casino Night therefore a Flop?
For some time, Ron Bielecki has been an acclaimed star on social networks. The real breakthrough for Bielecki however was when he spinned a bottle fast in a circle whilst drinking, and then proceeded to tip the contents in his mouth. He then called this "style of drinking" "lighting a tornado". Besides this, Bielecki was recently working for Stake as a Casino Streamer. We had already asked in an article some time ago, why do so many casino streamers play on Stake.com.
Lot of criticism after Ron's Casino Night on the 16th of June 2022
Ron's Casino Night was held on Thursday 16th June. The event had been widely advertised in the previous days and weeks and thus it was eagerly awaited by the fans. According to the advertisement the event included an "epic battle for 60,000 Euro". During this event famous influencers as MontanaBlack and Katja Krasavice competed against Ron Bielecki. During the evening they played Blackjack, Roulette and Poker, among other games.
However, after only a short while many fans were disappointed with the event. The reason for this above all was the recurring technical and transmission problems encountered during the unprofessional streaming. In the chat, there were also many negative reactions from the viewers. The stream was transmitted on the official Twitch-Channel of Ron Bielecki, who is called "thegreatbilecki". The 23-year-old has nearly 130,000 fans here – on Instagram there are even nearly 700,000 fans.
An increase in scandals surrounding Bielecki
Just around two weeks ago, Ron Bielecki showed great disrespect during a concert in Berlin, and this left the community speechless. Bielecki appears heavily drunk and acting aggressively in a video which is doing the rounds on social media. He can also be seen insulting a man. In a live stream recording which he himself released, he can be heard saying: 
"What do you earn in a month? 1500 Euro? I will piss that out, dude, (…) because I earn 300,000 Euro per month, you low earner! (…) You are the largest son of a **tch in the whole world!"
Conclusion
Ron Bielecki describes himself as a "private individual, entrepreneur, live-streamer and a woman whisperer". The 23-year-old is however far from a role model for his nearly 130,000 fans on Twitch. This is not only because most of the viewers are very disappointed by the widely advertised Ron's Casino Night. Bielecki has recently attracted attention by his bad and disrespectful behaviour. This can be seen in a video which he released, and where he can be seen completely drunk insulting a man and calling him "low earner" and at the same time boasting about his seemingly high monthly income. 
Image Source: https://www.hochgepokert.com/wp-content/uploads/2020/03/Kings-Resort-Casino.jpg 
What do you think of the article?